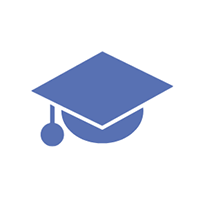 William C.
Private tutor in Cambridge, MA
Education
London School of Economics, MSc (Economics), 2:1, 2010 University of Queensland, BA (Political Science), 2:1, 2004
Experience
ACADEMIC WRITING SERVICES OFFERED My name is William and after completing my MSc (Economics) at the LSE I have worked for three years assisting students with their essay writing. My services range from proof reading short articles to penning entire third year dissertations. I also offer writing coaching to help students refine their own skills and technique so that they can discover the confidence and ability necessary for quality academic writing. I have worked with a range of students from a range of academic disciplines to produce over 250,000 words in the past three years. The work was drawn from undergraduate as well as postgraduate courses and included both collaborative work (where I worked together with the student) and work in isolation (where I completed all the work for the student). If you are a student who feels that they lack either the confidence or time to successfully complete your assignments and research projects, you are at risk of undermining the value of your investment in tertiary education. As the cost of university education rises it becomes increasingly important to achieve the highest marks possible so as to leave university with not just debt but with a means to pay it off. This is where I can help.
Availability
Any day at any time
Can Meet
Up to 1 hour away for no additional charge
Hobbies
Clear, concise and thoughtful writing is a necessity of academic life. Modern universities expect students to not only excel in examinations but also in their written work. In order to differentiate yourself upon graduation - thereby attracting the best possible employers - it is not enough simply to pass your degree course. Successful navigation through your studies requires you to exceed the results of your peers. Great skill is required to plan, research and construct polished writing that challenges existing academic theories and postulates new ones. It is understandable that many students find the written component of their degree difficult and at times overwhelming. American universities draw students from a range of cultural and academic backgrounds and as such, the ability and confidence of students to effectively communicate their ideas in flawless English is compromised. Furthermore, the increased expectations and demands placed on undergraduates poses rigid time constraints which often result in them failing to submit work in a timely fashion. If you have a piece of work that you would like assistance with please contact me through the site. I will be happy to discuss the matter with you and provide a quote for the work.
Show More
Inquire About This Tutor
Thanks!
Most tutors respond within 48 hours.
Feel free to contact other tutors while you wait.